Meetings & Special Events

Boasting 9,000 square feet of function facilities, Blossom Hotel Houston has a multi-functional event venue level dedicated to business conferences of all different disciplines and industries. Our main conference hall, the Luna Ballroom, and Pre-Function Space is equipped with state-of-the-art audiovisual capabilities and can accommodate up to 250 people. The hotel also offers nine additional event spaces with flexible floor plans to tailor the needs of your event. For signature weddings crafted with artistic flair, Blossom Houston features an array of settings to ensure the wedding event of your dreams.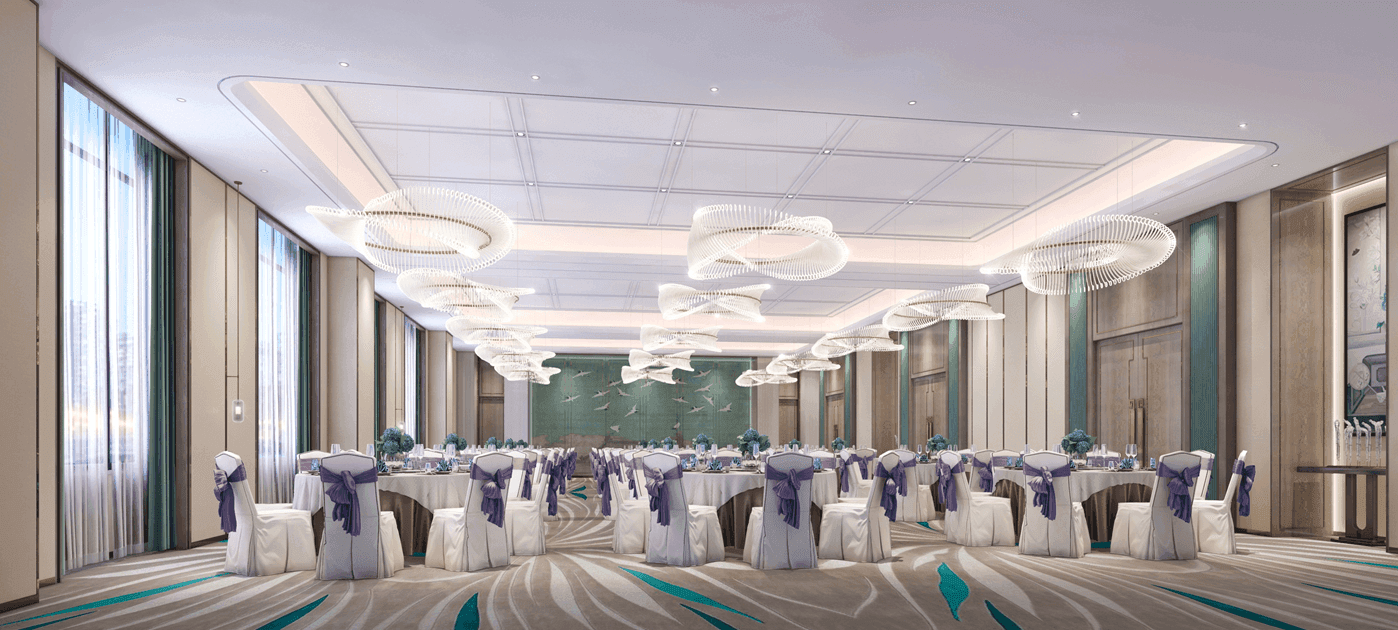 All meetings, weddings and special events at Blossom are elevated by the extraordinary culinary skills of our catering chefs. Our team brings creativity to each dish, delivering a winning combination of elegant, creative cuisine and uncompromising service for all types of gatherings large or small.
To learn more about our function space and planning services for your special event in Houston, please contact one of our planning specialists to start planning your gathering today.
Capacity Chart
| | Dimensions | Ceiling | Area |
| --- | --- | --- | --- |
| Bintang | 24.2' x 14.8' | 10.0' | 298.7 sq. ft |
| Kintana | 24.2' x 24.7' | 15.0' | 538.8 sq. ft |
| Maori | 23.8' x 21.3' | 15.0' | 393.3 sq. ft |
| Nyota | 18.0' x 24.3' | 15.0' | 373.1 sq. ft |
| Hoku | 24.0' x 31.9' | 15.0' | 630.4 sq. ft |
| Luna Ballroom | 45.1' x 72.0' | 16.0' | 2,922.0 sq. ft |
| Luna Pre-Function | 31.6' x 60.5' | 20.0' | 1,562.3 sq. ft |
| Realta | 30.1' x 24.2' | 15.0' | 607.7 sq. ft |
| Star | 24.0' x 26.1' | 15.0' | 541.7 sq. ft |
| Stjerne | 24.1' x 77.1' | 10.0' | 513.2 sq. ft |
| Zenith | 30.4' x 52.7' | 15.0' | 1,373.7 sq. ft |