MD Anderson's Boot Walk to End Cancer®
Saturday, November 5, 2022
We invite you to team up with Blossom Hotel Houston for MD Anderson's Boot Walk to End Cancer®
Blossom Hotel guests and staff alike can pull on their best western boots and walk for a great cause – the Seventh Annual Boot Walk to End Cancer. There are several ways to join, in-person or virtually, and raise awareness of the mission to end cancer in Texas, across the nation, and around the world.
The walk will be held in-person on Saturday, Nov. 5, in the Texas Medical Center, or walk 1.2 miles in the comfort of your neighborhood, demonstrating that together, everyone can give cancer the boot!
This annual fundraiser provides support for patient programs, research, prevention and education at MD Anderson, — and 100% of funds raised by participants directly support MD Anderson's mission to end cancer.
There is no registration fee and no minimum fundraising requirement. However, it is highly-encouraged all participants fundraise! When you register for the Boot Walk, you will receive free online and mobile fundraising tools, as well as staff support to help you raise funds and awareness among your friends, families and communities.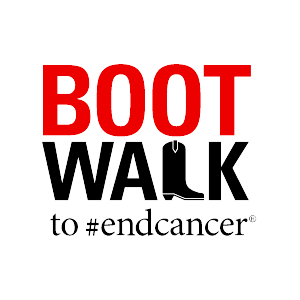 Join the Blossom team on the hotel's dashboard - here.